INTRODUCING HAZELWITCH MALTESE
I would like to take this opportunity to thank my dear friend Veeda who is responsible for my beautiful Hazelwitch Maltese. I have been very fortunate to carry on her line..
During her show career Veeda showed and bred some of the top Maltese dogs, winning many Best in Breed//Group/Shows .
My boy Beau, Aust CH Hazelwith Mr Bojangles is son of the late Aust Ch Hazelwitch Sir Lawrence (Huey). Also brother from a later litter of Aust Grand Ch Hazelwitch Master Kozzie. Huey being a perfect example of a Maltese was used to advertise the Maltese breed.
Although through ill heatlh Veeda is no longer able to show her beloved Maltese, she does have a website. You may view Huey & many of the beautiful Hazelwitch Maltese; including my Bella & Beau on the Hazelwitch website at:
https://members.optusnet.com.au/hazelwitch/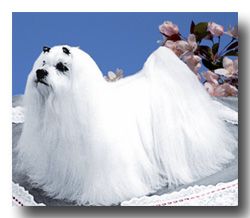 AUST CH HAZELWITCH SIR LAWRENCE
Huey
Kozzie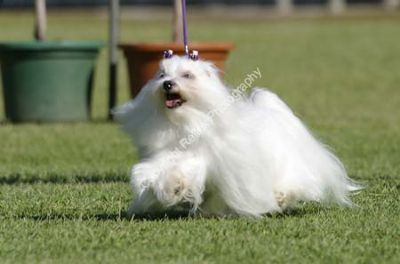 AUST GRAND CH HAZELWITCH MASTER KOZZIE
You can also find us on Dog Lovers website on the link below. Then click on Dog Breed Information, scroll down to Maltese; then click on Maltese Breeders and Alrich Maltese.
https://www.edoglovers.com
https://www.dogzonline.com.au

A site I reccommend for Washable Puupy Pads & other accessories
http://www.personallypaws.com
NO PHOTOS YET. CHECK BACK SOON!
Contact Details
Pauline Parkes
Perth, WA, Australia
Phone : 0438 771470
Email :
[email protected]